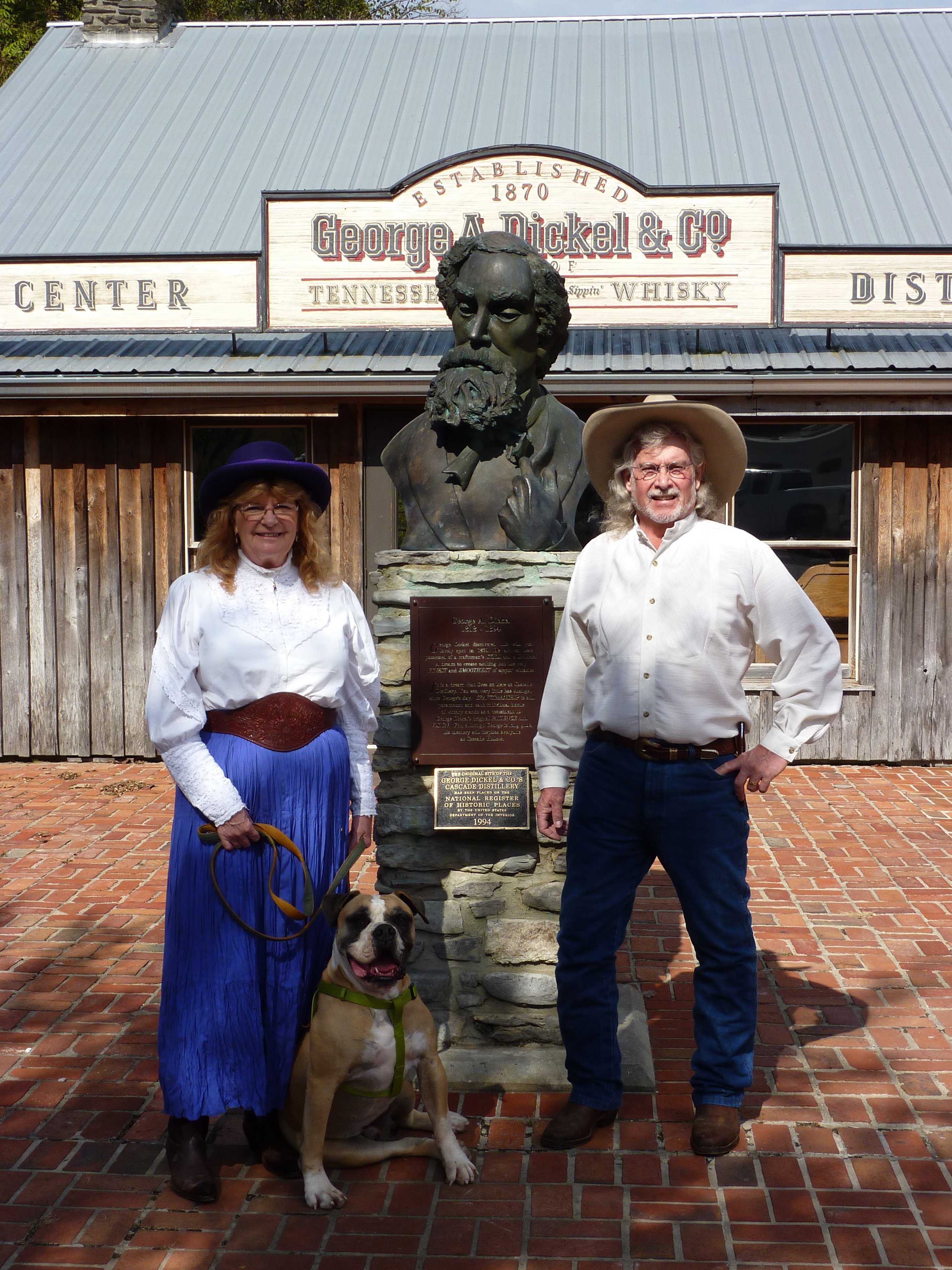 Chas B. Wolfson, SASS #11104
Members
Content Count

458

Joined

Last visited

Days Won

1
Community Reputation
534
Excellent
About Chas B. Wolfson, SASS #11104
Rank

Member


Birthday

07/09/1956
Previous Fields
SASS #
SASS Affiliated Club

Rio Salado Cowboy Action Shooting Society
Profile Information
Gender
Location
Interests

Corvettes, all forms of shooting, camping, woodworking, home remodeling
Ricochet Roy does really nice work as well. Chas B

My paternal grandfather was native to the Emerald Isle. Sometime in 1923, in the middle of the night, he caught a freighter to New York City. Seems he was a very active member of the IRA and that particular night, members of the local British military unit were going door to door looking for him. Apparently it wasn't to share a brew or two at the local pub. After spending some time in NYC, he landed three hours north in Liberty, NY. Mac, as I knew him started up and owned a taxi and limo service. Back then, people, primarily of Jewish Orthodox faith living in the city spent summers in the Catskills. I found in one of my safe doors an old business card of his and wanted to share. This dates from 1927-1928. On the front is: Phone: TAXI STAND 423 HOME PHONE 615 ASK FOR JIMMY McCARTHY'S TAXI 5 AND 7-PASSENGER CLOSED CARS LONG TRIPS A SPECIALTY DAY AND NIGHT SERVICE LIBERTY, N.Y. On the back: THE TAXI CAB DRIVER The taxicab driver sits in his car. And waits for calls from near, and far. He knows all the crooks, he knows all the rooks. He knows all the bad roads, he knows all the nooks. He knows all our sorrows, he knows all our joys. He knows all the girls who are chasing the boys. He knows all our troubles, he knows all our strife. He knows every man who ducks out from his wife. If the taxicab driver told half what he knows, He would turn all our friends into bitterest foes. He would sow a small wind that would soon be a gale. Engulf us in trouble and land us in jail. He would start up a story which, gaining in force. Would cause half our wives to sue for divorce. He would get all our homes mixed up in a fight. And turn our bright days into sor- rowful night. In fact he would keep the whole town in a stew. If he told but one-tenth of the things that he knew. But silent he is if you pay him his fees. Then he doesn't know a thing but his A. B. Cs. Every once in awhile I come across this and it never ceases to put a huge smile on my face. Chas B

I feel for ya! It has been over 100 here in Phoenix, yesterday hitting 106. Might get a light sprinkle this weekend with temps dropping down to the mid 90's. Anybody want to trade? Chas B

Looking for info on possible upgrade to system. We currently have an 800W standard inverter used to power the following: 28" Samsung TV, small Bose sound bar, Direct TV dvr box, Wineguard Direct TV HD rotating dish with control box-located in living area. 24" Samsung TV in bedroom. All items function as they should, at least in my opinion with the inverter cooling fan cycling while in use. I am thinking on adding a 50" Samsung for outside use with a full size sound bar and subwoofer. Typically the interior TV's would not be used when exterior is in use. Also might take our large pellet smoker with our occasionally which would be run off the exterior outlet used for the TV. So, first question is if increasing size of inverter, would a 1,500W unit be appropriate to handle the load? The smoker would be the greatest use of power-Louisianna Grills unit. Secondly, is it really necessary to us a pure sine wave inverter instead of a standard, modified wave unit? The TV's, etc now seem to work fine with the modified 800W unit but the inverter does get fairly warm with cooling fan running a lot but is cycling. The info on the smoker states 240W, but when plugged into the 800W inverter, the smoker does not operate. Rest of background info: Jensen stereo/DVD player is direct 12V hookup. I have added an Onan 4000W R/V generator along with a 340W solar system with the panels on tripods and 50' of cable so to be located for the most available sun. Four 100AH Windy Nation AGM batteries round out the system. Thank you for any advice and info. Chas B

I recently purchased from another member a HRAC Henry in 44WCF. Going to break it in soon, so if you could, please put my name in the hat as well. Thank ya Kindly, Chas B. Wolfson

I betcha that nanner pudding had Nilla Vanilla wafers all around, a heavy dollop of whipped cream and a cherry on top. TN Williams just can't help himself when such things are right that in front of him saying "Take Me, Take Me, I'm Yours". Chas B

Uberti is a manuafacturer. Cimarron as well as Taylors, Stoeger and Navy Arms are importers. All sell product made by Uberti. There can be differences regarding level of finish and aesthetics, but all basically the same. Some importers carry a specific model to them only. Chas B

Has the butt stock been shortened at one time and the cutoff reattached? I see a line on both sides of stock in front of pad. Someone correct me if I am mistaken, the barrel should be stamped CYL to be a true trench version. Every trench '97 and '12 I encountered while serving was marked CYL. Wanted that pattern to spread, don't you know. Chas B.

It is a slow day in the small Nebraska town of Ogallala, and streets are deserted. Times are tough, everybody is in debt, and everybody is living on credit. A tourist visiting the area drives through town, stops at the motel, and lays a $100 bill on the desk saying he wants to inspect the rooms upstairs to pick one for the night. As soon as he walks upstairs, the motel owner grabs the bill and runs next door to pay his debt to the butcher. The butcher takes the $100 and runs down the street to retire his debt to the pig farmer. The pig farmer takes the $100 and heads off to pay his bill to his supplier, the Co-op. The guy at the Co-op takes the $100 and runs to pay his debt to the local prostitute, who has also been facing hard times and has had to offer her "services" on credit. The hooker rushes to the hotel and pays off her room bill with the hotel owner. The hotel proprietor then places the $100 back on the counter so the traveler will not suspect anything. At that moment the traveler comes down the stairs, states that the rooms are not satisfactory, picks up the $100 bill and leaves. No one produced anything. No one earned anything---however, the whole town is now out of debt and now looks to the future with a lot more optimism. And that, ladies and gentlemen, is how a stimulus package works.

9

He probably thought BVD meant "Blocks Viral Diseases"