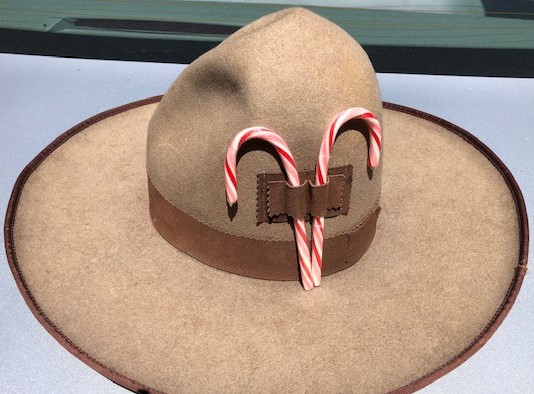 Edward R S Canby, SASS#59971
Members
Posts

4,166

Joined

Last visited
About Edward R S Canby, SASS#59971
Previous Fields
SASS #
SASS Affiliated Club

Rio Grande Renegades, Buffalo Range Riders
Profile Information
Gender
Location

Peralta Battlefield, New Mexico Territory (just south of Tamalewood)

Interests

Shooting sports, hunting, and travel
Edward R S Canby, SASS#59971's Achievements

SASS Wire Vet (1/1)
Typo fixed ... good catch

I always thought "Wacky Tobaccy" was a humurous name. I don't call it anything as I don't have anything to do with the stuff.

My concern with the greased wad is that the grease might contaminate the powder. My usual filler is a length of foam backer rod to hold the powder in place. If I were to use grits I might use a fiber wad (aka Walters Wad) to separate the powder and filler. BTW, I chose 30 grains because that is two throws of my powder measure set to load 38 Specials. I also load with Alliant's discontinued MZ powder. It works well too.

I load ~30 grains of FFg 777 and a filler under a 300-grain bullet. I have used .45 cal APP pellets (no longer available) and could swap the 777 for APP. Full case loads of a BP sub are undesirable as they can knock over and/or damage targets.

The US gov't in 1947 said a weather balloon crashed near Corona, NM and was taken to Roswell, NM. Are we being lied to again?

Brownells will let me place four, 8-lb kegs in my cart. MP, I think you can buy your two kegs.

Cabelas now lists Large Rifle Magnum primers for $100/1,000 with free shipping to a local store.

Thrift stores Swap meets at big matches Door prizes at big matches Wild West Mercantile's bargain bin Texas Jack's markdown racks Modern Western Wear Stores markdown racks (for B-Western wear) SASS Wire classified ads blue jeans at outlet stores overalls (I sometimes wear railroad overalls) D Bar J's crappy hats

This must have been a big shipment. There are still 8-lb jugs of Bullseye, Extra-Lite, Promo, Sport Pistol and Clay-Dot available.

1

The tires on your cart would go flat quickly on the ranges I frequent - too many goatheads. I'd install thorn resistant tubes and/or slime them. Also, make your storage box a comfortable height to sit on. Hooks to hang bags on are useful. A bicycle water bottle holder would be good too. I'd try to find a rain cover for your cart. Sometimes those used to cover outdoor grills work well. Umbrellas are often mounted using a holder bought from a golf supply store.

I'm trying to check out but the Natchez website is hung up! Update: success after ~25 minute wait Delivered 5-days later

1

I use the following RCBS mould for my wife's .32s. The bullets look identical to those I purchase from commercial casters.

I hope to see you at EOT, GD. Regarding the Wire, we have a new version of the software for the Wire. It is running pretty well now. Some long time contributors like Allie Mo have passed on. There have been useful discussions on proposed rule changes like Junior Gunfighters and changing the black powder smoke standard. The moderators are doing a good job defending the Wire against trolls and spammers. Last year many posted information on where to buy scarce reloading supplies. EOT and the national championship are doing well at their new locations. I hope your mobility improved and look forward to new videos from you.