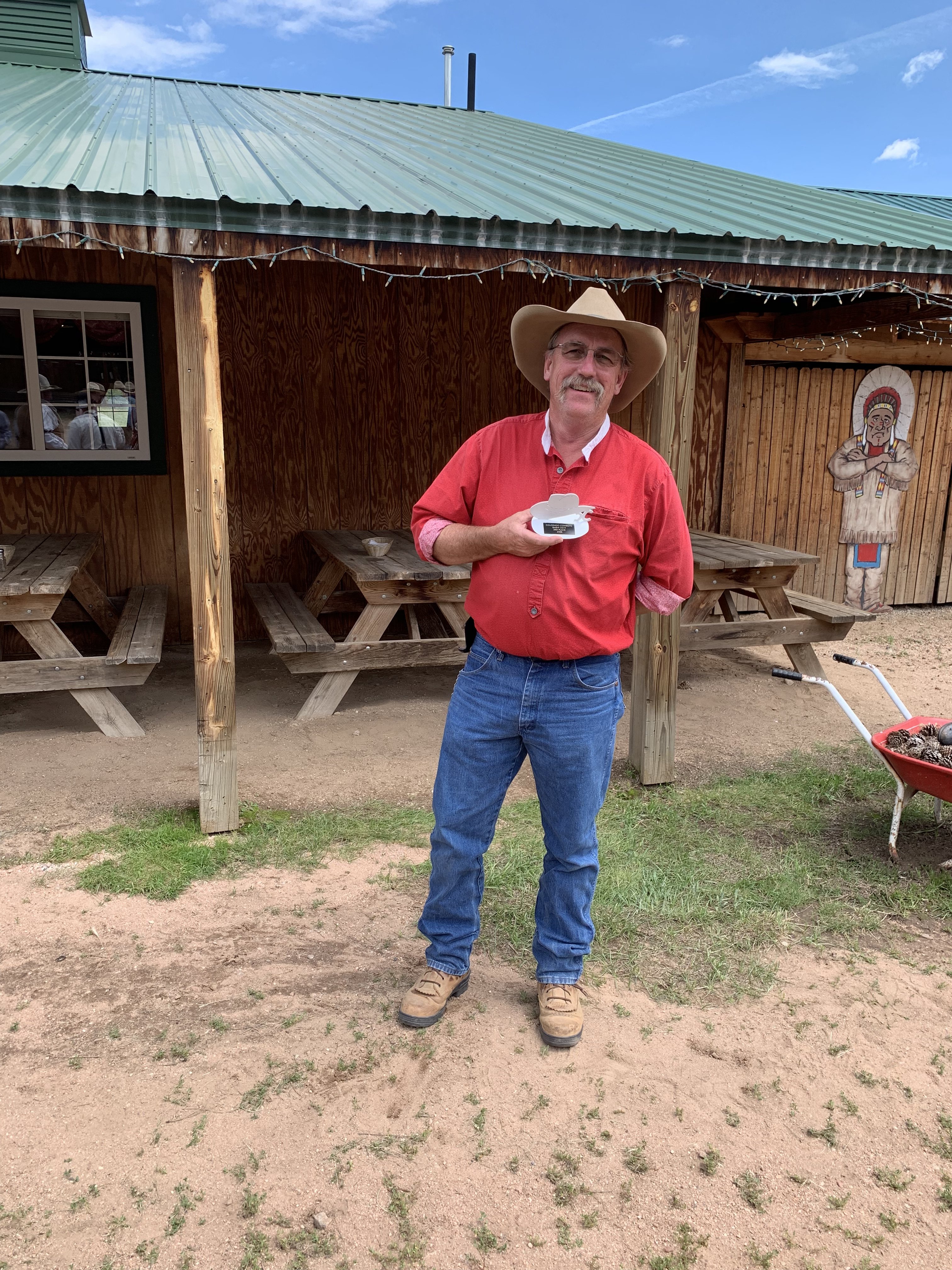 Content Count

208

Joined

Last visited
Community Reputation
118
Excellent
Previous Fields
SASS #
SASS Affiliated Club

Briggsdale County Shootists Pawnee station Wild Cat Ridge
Profile Information
Gender
Location
Interests

. My Family -4H shooting coach. big game hunting, varmint hunting, cooking, and firearms
Wanted to buy ejecta rod for uberti stalion 22 lrCan't find them online everyone is out of stock I've tried calling uberti of and on for a week can't even talk to a human being. Hoping that some buddy on here has one laying around. Thanks OCM

Looking at the Dillon website they do not show dies for a square deal in 32 Smith and Wesson they have 32 H&R and Smith and Wesson long.

There should be a video by water boy and his flying machine. I'm sure he will let us know when something is available.

Was a hell of a good time. Another hell on wheels is in the bag. Just wanted to state that I thought it was a awesome shoot. Phenomenal stages well organized and planned. Assassin and the crew are amazing. Had a Few weather issues but we all know that can't be controlled. If you didn't make it you missed out. Only 361 days until the next one can't wait this is a big shoot that is only going to get bigger. More help is needed to help this grow to its full potential

Is he doing the soft stroke modification to them?

I have a pair of new vaqueros that we installed 14 pound hammer springs with 30 ounce trigger spring from wolf. Fires every primer brand I've run through it without a problem.

The heritage Roughrider's are a good revolver. For what you pay for them you get all of your money back. I don't think they will last as long as a Ruger wrangler or single six. The big difference is there is no aftermarket parts available to make them run smoother or faster. The Ruger single six and the new wrangler are interchangeable with ruger vaquero parts. Spring kits, transfer bars , hammers are all interchangeable. If you're looking for an expensive revolver try the heritage, if you're looking for something to shoot in cowboy action that you would want to increase the smoothness and sp

The only stand and deliver that happens at Hell on wheels is when Assassin hands out trophies.

Everything at Hell onWheels is fun. They do a great job every year. Awesome stages great food.

I know the list will be out soon. I am waiting to see it also. And maybe the side match list? Thank you for all the hard work that you do. Assassin, Belle and Phantom you rock.

I am full length sizing, I have a minimal bell on the case mouth for seating. Most splits are in my Ruger's. I have a set of new and old models. I understand splitting at the case mouth but some are at mid point of the case? Are star line brass more brittle than Winchester and Remington?

I wanted to see what others experience is with cases splitting. I shoot 38 special with 3 grains of clays or 700x with a 125 gr Tcfp high tech coated bullet. In 4 years of shooting Cowboy I have had 20-30 total and 90% are star line. I also shot some Remington and Winchester. I am happy with the star line I just don't understand why the premium brass is splitting. I don't think it's a pressure issue. I tumble in walnut media to clean and then reload them. What's your experience?

Your a good Dad. Do whatever it takes to get them shooting.