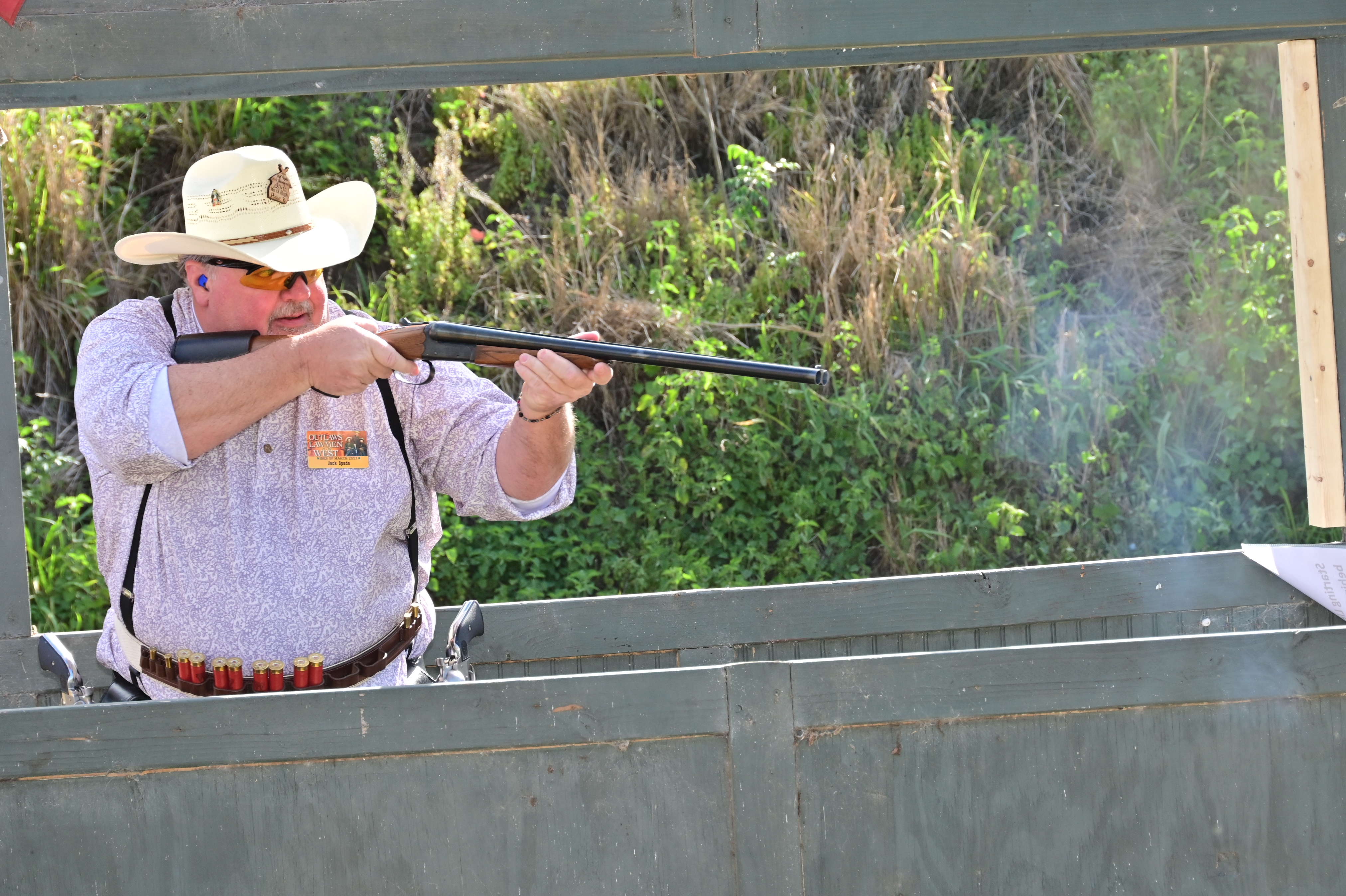 Posts

296

Joined

Last visited
Previous Fields
SASS #
SASS Affiliated Club

panhandle cowboys, Panhandle cattle company, Red Hills Rangers, Big Bend Bushwhackers
Profile Information
Gender
Location
Interests

Shooting, offshore fishing, collecting guns
Recent Profile Visitors
The recent visitors block is disabled and is not being shown to other users.
Jack Spade's Achievements
Just got an email from starline to update my payment info because the 38-55 brass I had on backorder is ready to ship. Just wanted to post in case they open it up for orders.

I have a pard who is trying to contact you about ordering some more blocks. He has a question or two and would like to speak to you either on the phone or in email. He has tried emailing several times with no reply. Please advise on how to contact you.

I have a box of 500. PM me an offer.

When I was at Starline the first of April I was told 38-55 was on the production schedule a little over a month out, so that has held true. Now everyone go inquire about 40-65 so they will put it on the schedule, it wasn't when I was there.

My 650 does this also but only with 45 acp cases. Just don't run as fast and do the reach around.

Black Kirkpatrick Leather Laredo rig. The pistols are ruger 4.68 barrel vaqueros (not included in sale) and there is room in the bottom of the holsters for 5 1/2's. Cartridge loops are for .45. Measures 45 inches to the middle hole. Previous owner added two spare cylinder pouches but they are attached with chicago screws so can easily be removed. Suede lined holsters and belt. Great condition with alot of life left. These are $500 new. Asking $300 shipped. Located in Shalimar, FL.

Tell, I have been doing the same thing in my area. I found a deal on 20k winchester small pistol primers that I was able to buy for $90/1k, I passed it on to my fellow shooters and they went pretty quick. I got some feedback that everyone wished I had federal small pistol. So when Target Sports had federal small pistol I waded in and bought all they would allow. With tax and shipping I have $130/1k in them. Took them to a couple of matches and didn't sell any. I even took my invoice so they could see what my cost was so they knew I wasn't marking them up. Guess I have a pretty good stock of small primers now. I absolutely understand the amount of outlay, legwork and coordinating you are doing just to try to keep your fellow shooters supplied with components. Someone asked me why I would sell them without making anything. My reply is it isn't any fun to shoot by yourself.

I was at starline a little over a week ago and asked about 38-55. It is on the run schedule about two months out. I would start checking every day starting around the end of April. They also post when they run stuff on their Facebook page.

I got some last week from a place called bereli Inc. New winchester brass.

I did a write up about testing I did with Ginex primers a couple of months ago. I didn't have any problem with them going off in any of my guns and mine are very light.

I was in my favorite gun/reloading store today and they got in a shipment of alliant powder, red dot being one they got. Might want to keep an eye on online suppliers, some may pop up.

Whew!!! I am glad Kid Rich bought those, I had myself worked up into a sweat over those!!

Saw this thread and ordered one this morning.