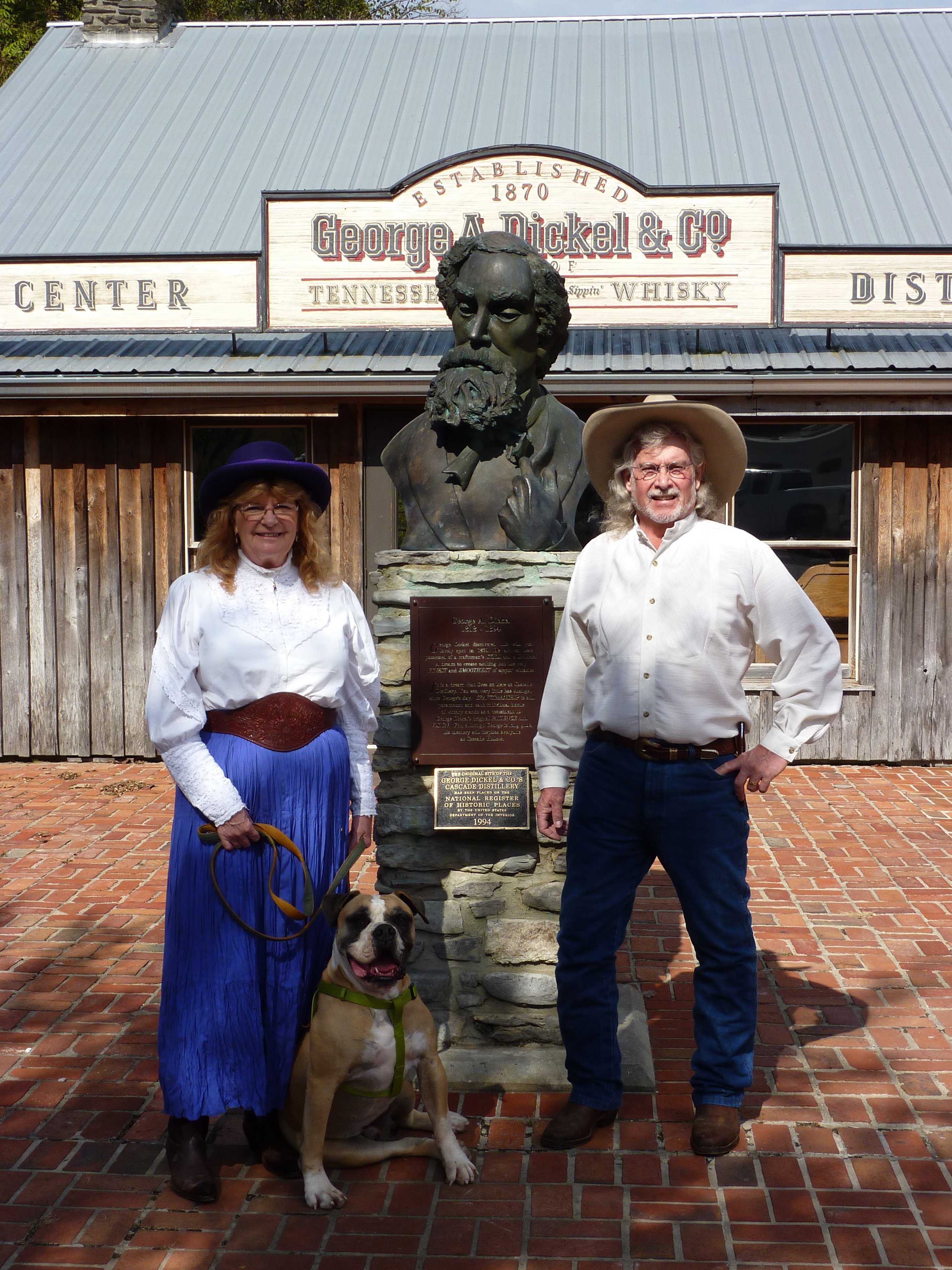 Chas B. Wolfson, SASS #11104
Members
Posts

774

Joined

Last visited

Days Won

1
Everything posted by Chas B. Wolfson, SASS #11104
Navy Arms contacted me today. Unfortunately, when Val passed on and the original company closed, all records were turned into the BATF. Thus the current company has no way of researching this gun. I am hitting a brick wall on this one. Chas B

The very first long gun Apple Annie started with in 1998 was an early Navy import '66 carbine in .38spl. Serial number was just below 900. She shot that gun for many years with zero problems. The previous owner finally talked her out of it. She replaced it with a Sante Fe Arms import '73 carbine, engraved side plates and nickled in .357mag. Again, never a problem. Fairly early as well but later dimensions. Tex Jones, thanks for the advice. I sent Navy an E-mail with above pics. Chas B

I recently purchased this very early Uberti/Navy Arms import 1866. Serial number is 914, production code XXVll which equates 1971. Factory engraved. 44WCF caliber. Uberti in Italy so far not willing to look into history. I am curious if anyone here has ever seen or owned a similar example. Thanks for any information provided. Regards, Chas B PS I am aware of lack of parts similar to newer production guns.

Oh my how our hearts are heavy this morning. Annie and I will be thinking of you and Judy and praying for finding peace during this difficult time. Love you brother. Chas B and Apple Annie

Thank you for the warm and wonderful birthday greetings. The videos were awesome and very much appreciated. THANK YOU so much to my wonderful husband for coming up with this fabulous gesture. I AM SO VERY LUCKY Apple Annie So here is the deal. Apple Annie is having a birthday on 9JAN. Now, I am not going to directly say how many years, BUT, She was 25 in 10/1977 when we were married and this is 2022. So this one is a milestone. So the favor I am asking is for you to post a Birthday greeting. I plan on not showing her until the morning of. She is kind of not excited about this one. She also had a left knee replacement about two months ago which is adding to the overall feeling she is not twenty anymore. I sincerely appreciate one and all making her day brighter. Regards, Chas B Wolfson P.S. I never thought I'd be married to an old woman UPDATE! So this morning when I brought the redhead her first cup of coffee in bed, I enthusiastically informed her that as of tomorrow, she qualifies for Grand Dame status at matches. While giving me that look that she has perfected over all these years, she informed me that we have always just shot and not utilized the age based categories. Further more, she does not see any reason to start now! I quietly left the room.

You'll shoot your eye out. I figured you purchased that pea shooter. Sorry, don't have any 41 stuff. Chas B

I have just finished this as well. Very informative and well written. The books on killing Patton and the SS are also well worth the read. Chas B.

Annie and I are on the direct line with the Big Guy above. Be strong in your faith and you will feel his touch. Chas B

The first weekend of December Annie and I go to Prescott for the Christmas Parade and Courthouse lighting. Two years ago as we were waiting on our lunch order at our favorite pizza joint, four Prescott Police Officers that had been working the parade came in. After they had ordered, I asked our waitress to bring me their bill. I asked her not to tell them who paid. The looks on their faces was priceless. ChasB

Now this is down right funny. Talking about the rifle and now you are looking for these. The rifle you are interested in purchasing was actually bought to pair with these pistols. One digit apart, both even number. Unfired. Custom mesquite root burl grips by Joe Perkins. Mild action job also by Joe. Lowered hammer spurs. I had decided not to part with these but we can talk. I will give you a call.

I would venture to say no.

Maybe think about this idea.