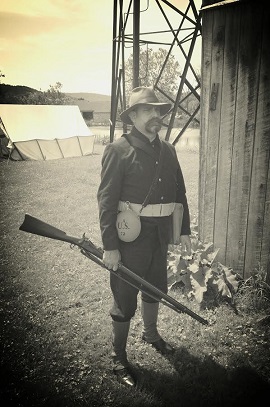 Content Count

351

Joined

Last visited
Everything posted by grenadier
When I was a young man, my mother's friend had her grandfather's cane. She showed it to me and how you could turn the handle and a small trigger would pop out and the bottom of the cane opened similar to a camera lense. By turning it the other way you could insert a .38 cartridge. I wish I knew what happened to that came after she passed away.

Im surprised no one has mentioned Lightning Hopkins, Sonny Boy Williamson or the legendary Robert Johnson.

I picked up one of these up for a Grant a few weeks back. It's missing the firing pin, spring and screw. I am trying to find someone has one and could post pics of these missing parts. My friend is a machinist and can easily replicate the firing pin with dimensions. Thanks

Gotta think bigger Stuart, Jackson, Lee, Sherman, Hellcat a half-track or two and maybe a couple of jeeps.

Great flick but looks NOTHING like southern West Virginia or Kentucky

Try soaking the cork inwatet to see if it will swell. This is how I have fixed original forms in WWII canteens. Could even try mineral oil.