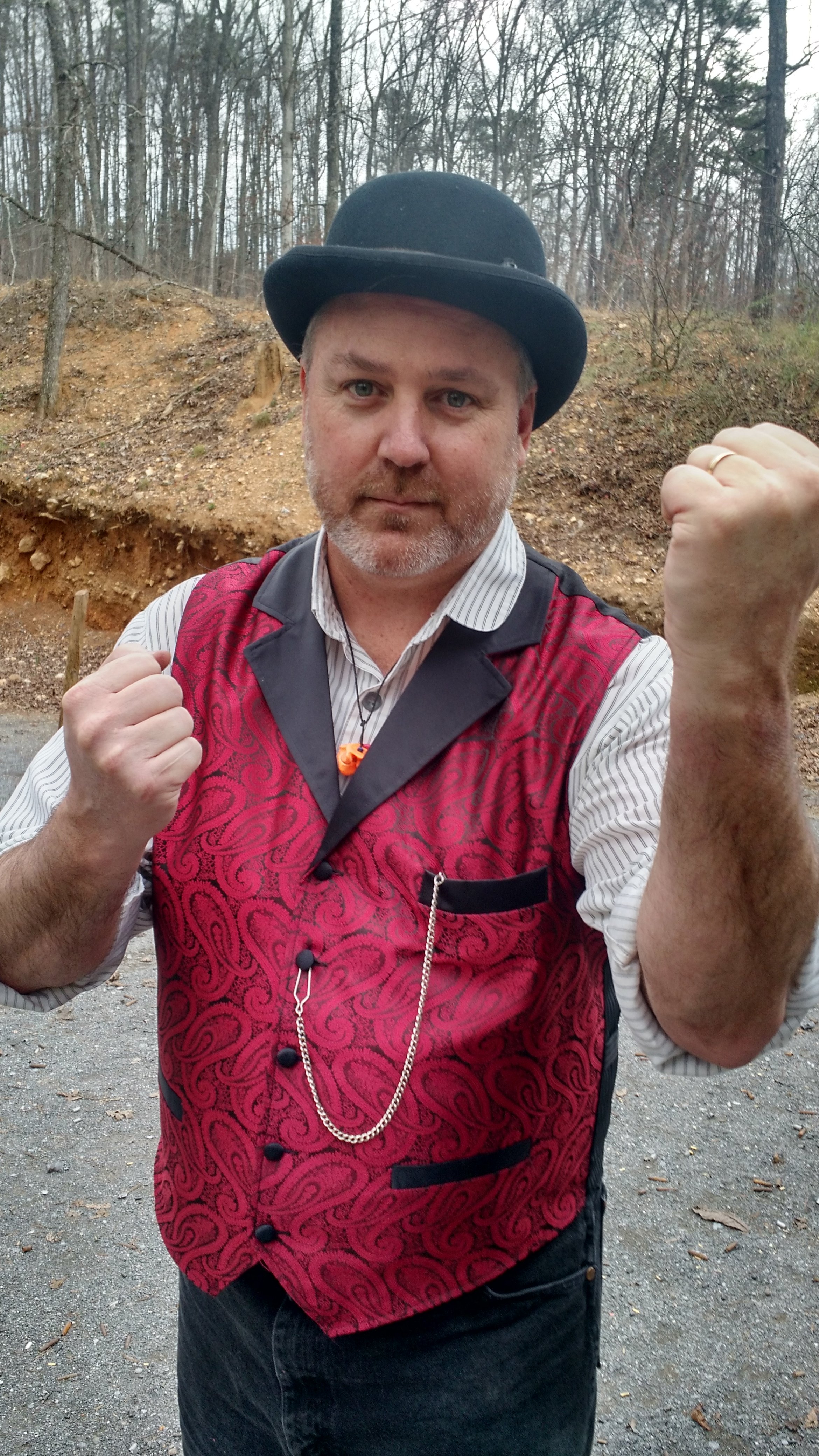 Content Count

611

Joined

Last visited
Community Reputation
28
Excellent
Previous Fields
SASS #
SASS Affiliated Club

North Alabama Regulators, Tennessee Mountain Marauders
Profile Information
Gender
Location
Interests

You can lead a horse to water,
but I would rather ride it to the saloon!
Recent Profile Visitors
The recent visitors block is disabled and is not being shown to other users.
I think that if Purly wins overall again, he should buy the beers at the Mexican Restaurant!

Ringer and Purly, I ran into Hurricane Charley this morning at a job site and told him he better get on the interweb and defend himself. What he said in response was simply brilliant. He said "I let my guns do the talking!" So I am guessing it is on this Saturday.

Many years ago the word was a negative connotation and was thrown around in jealousy. Usually by shooters that claimed they didn't care about their times or how they placed (Yet were always the first to post their successes or wear multiple buckles on their rigs). I credit Buck D. Law for singlehandedly breaking the stigma of the word when he introduced his card carrying "Gamer" cards. It made the word a badge of honor as it should be, and I still see the cards on many a hat band today.

Thank you Hurricane Charley and crew. It was a great match, perfect weather, but the best part was seeing all my pards from the Atlanta, Knoxville, Nashville and North Alabama Clubs!!!

We are going to make an announcement during the safety briefing and try to set up carpooling from the range to the banquet, so campers do not need to break camp Saturday night to attend the banquet. I will be able to personally take 4 with me if needed.

Miz Pete we can definitely use the help! And you all are welcome to borrow guns and ammo and play too.

Jackalope, That would be great!

I got K.K. , Evil Bob, Bama Kid, and Pecos Pete added. Thanks!

Is there any Cowboys or Cowgirls planning on shooting the Cowboy Rimfire match on Thursday afternoon that have not signed up? Right now we are short enough shooters needed to run a posse and have the match. If you are planning on it and not signed up please let me know. Thanks, Barkeep

As of last report there is 31 Black Powder shooters in the various categories. Should be a nice cloud in the cove!

The Lake Guntersville State Park Lodge is an absolutely stunning venue! It should make for a memorable Saturday Banquet.

I know what you mean, Side match day is like a buffet. Practice match or PCC or BP match in the morning. And in the afternoon you can choose another practice match or Cowboy Rimfire or Wild Bunch. Plus the speed matches! Too much shootin' and not enough time.....

No picking up brass or resetting shotgun targets means the stages go really fast. We shoot 6 stages in just a couple hours. It is a lot of fun! This year we have expanded the categories to Duelist, Traditional and GUNFIGHTER!

Scotch Before Noon has graciously donated a nice bottle of Bourbon to the winner of the PCC match in the Iron Sight division. And I just got my red dot sighted in.....