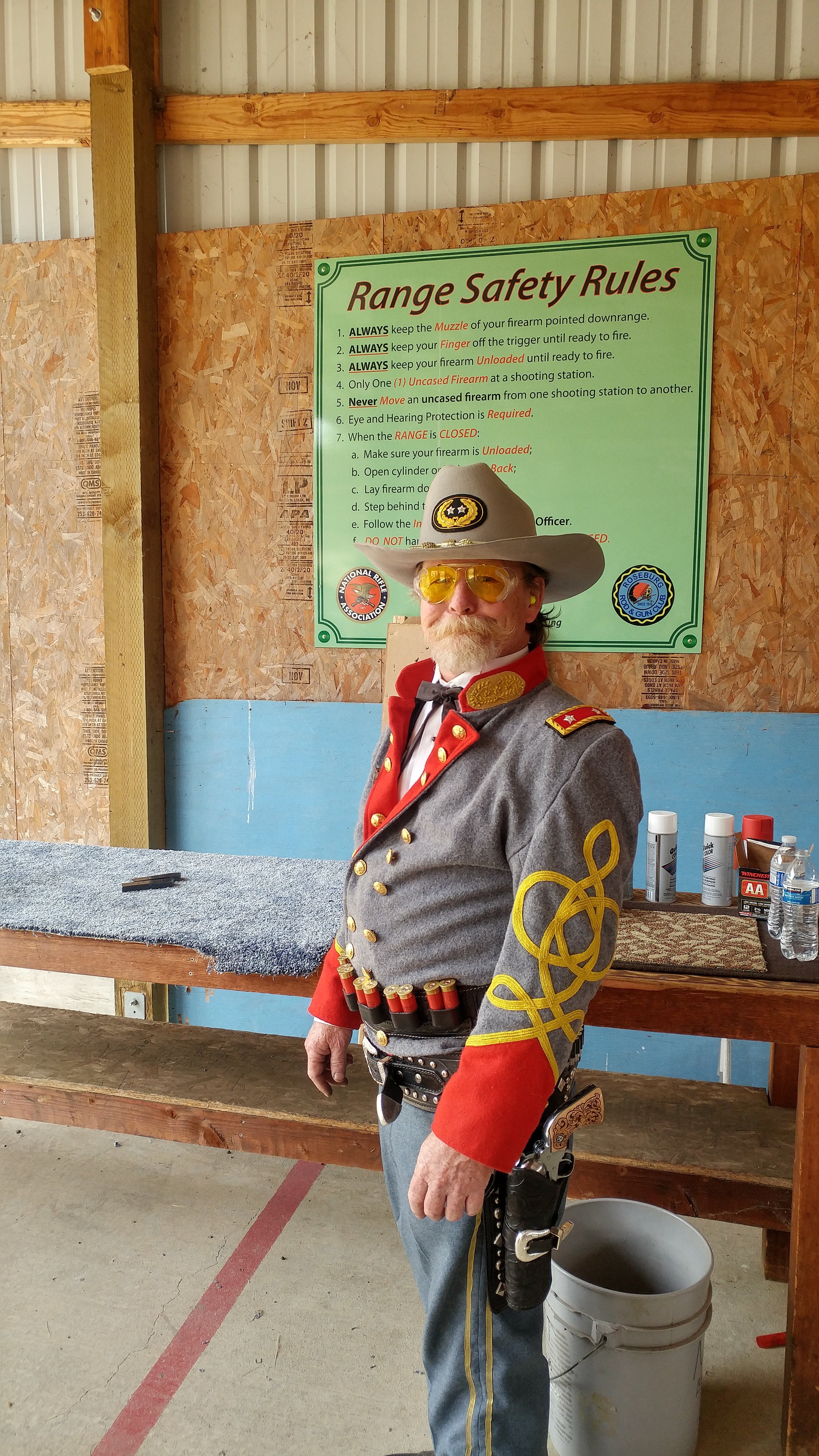 Major General Shagnasty
Members
Content Count

373

Joined

Last visited
Community Reputation
114
Excellent
About Major General Shagnasty
Previous Fields
SASS #
SASS Affiliated Club
Profile Information
Gender
Location
Interests

guns, engines,cars, harleys, power boats, sailboats, airplanes, woodworking, metal machining,reperposing almost anything.
Yep me too, Everytime I see crossfire trail I want one, made a $1150.00 offer on one at a local gun shop Sat. and hope they accept it.

Shoot, all they have to do is land in any Wall-Mart to see those guys.

I'm in also, no whisky, beer or wine, and also on the 30 th. I am giving all my guns, ammo and primers away, and on the 31st all my loading press and dies are gone. I feel reborn.

I bought one at a local gun auction a little over a year ago and I was the guy willing to pay the most, isn't that the way it goes, you pay more than anyone in the room. Oh yah final bid was 375.00.

Have you tried Jack First gun parts, I have been working on 6 Iver Johnson' and turned a few firing pins from one I got from them to use for a pattern.

Hang that stupid ass judge, if it was his family members car, the out come would be much different. I am in the automotive repair business and everything the tech's do is my responsibility period.. Common sense is a flower that does not grow in every body's garden.

Good morning Cowboys, I have a short tale to tell. Here in Roseburg Or. we have a small auction house that puts on gun and ammo auction on line 1 or 2 times a month. Last Saturday as I was watching my bids for primers fade away and seeing the bids go over 275.00 for cci and federals. I concentrated on some other items like powder, lead bullets, reloading items, but I was dumb founded when I watched 2 separate lots of Hornady 30-30, 170 gr. round nose box of 100 bullets go for, well the first lot was 395.00 and the second lot was 400.00. And the same bidder bought both and 2 other bidders

Read the story of the Whitney Wolverine, is a interesting scope on big business stepping on the small guy. Or watch the video on you tube "Forgotten Weapons".

Thanks, I went there yesterday, no luck.

Any real outlaws out there, Canada has lots of primers at original 2019 prices, now how to get them into the States, they say they will not ship to the USA.

Here in the NorthWest years ago we had a beer called Blitz. If you drank to much, the next day you had a case of the Blitz sh!$&.

Oh, so you know my ex wife.

Good morning Cowboys, I have a very early Whitney Wolverine (first month) and I need the cocking piece (#27 Numrich). I have been every where I can think of on the interweb with not much luck. If any one has one of these .22 space guns and will make some scale drawings I would gladly pay you on Tuesday for a drawing today. Photos with measurements would also work. If you look at the Numrich #27 in the Whitney Wolverine photo you can see it is a chalange to make, or if you see one at any gun show grab it and I will buy it from you. Thank You.

When my moms man friend John, passed and his son was selling off his treasures, he found boxes of raytheon tubes in the attic. You see John was a radio man in the Army and later a radio man in business. Allot of the tubes were new and some were used, but his son listed them on E-bay and they were all sold to some Japanese fellas. These sold for a staggering 25,000 US dollars.