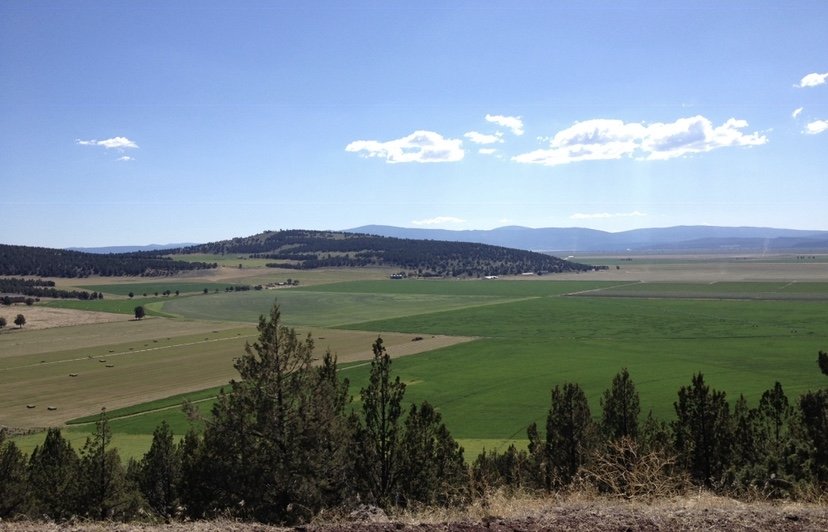 Green Valley Cowboy
Members
Content Count

44

Joined

Last visited
Everything posted by Green Valley Cowboy
Thankfully California isn't really that bad when it comes to shooting in the SASS world, besides transporting them safely the cowboy guns aren't "scary guns". If you get a cool enough cop and for what ever reason you are showing them the guns they would probably think that they are awesome guns that they find fascinating and want to talk about them (or at least that's what happened when flying home from the Tennessee State this year with TSA). So short of pulling your gun out in a public area other than the range there's not much to fear here... You mean they would tell you that you can bring the M1 but NOT the "fully semi automatic" "ghost gun" that has a .30-caliber clip to disperse with 30 bullets within half a second. Also that's the gun I'm in the market for if anyone has one floating around... just FYI let me know

I will take a general history of pirates if still on the table.

In a way this has been something that's been crossing my mind frequently too, and not just when I go to reload and I see what supplies I have... Being I've only been in this sport a little over a year myself I continue to meet nothing but the nicest people from all over who if I wasn't a shooter I might not have ever met. I absolutely love shooting in the SASS world but if things don't change here soon I could be another shooter that goes "dry". And with that said I got super lucky myself to have purchased a full press and all the extras (power, bullets, brass, and a 5k box of primers) from a good friend. But after the constant surprises that 2020 has been dealing out and they don't seem to be slowing down, I wonder how much longer I will be able to keep shooting with the stock I have left on hand. Back when I bought the press I was thinking that later on I could buy primers when needed.... guess I was wrong there and already regret not having bought a few thousand more. So I should be able to limp into 2021 with high hopes that primers start making a come back, but I know for a fact I WILL NOT pay someone on gun broker in a bidding war just to get more. Even with the dry fire practice it doesn't quite feel the same as going to the range to hear the bang.... ting! But yes I have noticed a small increase in speed between the transitions after some dry runs in the backyard.

Well in good old Commiefornia over here we get to wait 10 days regardless... Thankfully it's dropped back down to the 10 day mark on the minute. But back during the first big run on guns a few months ago it was around 18-22 days before the gun could be released. (glad I work at the FFL I do my paperwork at so there is no fear of missing my pick up) Cant even begin to imagine how much fun that isn't! Curious when you weren't behind what was your average time? Less then 10 days...?

Not a problem and look forward to meeting you next year. This trip was well worth it and I see many more to come. Hard to see this ever being the last trip out to Tennessee

I second this! Thank you all who made this a memorable shoot. If this is what the matches are like every year, I have already been looking at the dates for next years TN state 2021!! Even with a little bit of precipitation during the shoot this didn't take anything away from an amazing match out there. Got to see some old friends and made plenty of new ones. For sure a bucket list match that I can now cross off the list. Plus I got to redeem my free hug with purchase from Scarlett. But I will thank Slater for having ever told me about this match, it was everything I was told and more.

Yes I saw this and am bring a bigger bag for the return trip home...

3

Man if this match is anything like this conversation thread not only am I THAT much more excited for this trip out east, but without even shooting it yet and I feel I'm hooked and already need to start making plans for next years match!!

5

Howdy ya'll! I will be out in Tennessee next week to attend the state match out there and was wondering if anyone would happen to have a spare gun cart that they might be willing to loan me? Being I will be flying into the state don't think my current set up will travel all that well. Also if any locals have any "must see" spots to visit or restaurants to try please let me know what you recommend. Many thanks in advance! Regards, GVC

I would like to get on the list for a larger sized buckle when you have them made too Cholla if you dont mind.

Hell I'll make a drive out to him if he has some for sale! Can't find any SPP here in CA so I don't mind driving to get my hands on some.

I'll take the Dillon for the .38/357

Oak Creek that mean you have some of those for sale possibly?? In the market for such a tool myself.

So I didn't happen to see any answer if anyone has one at all of when there should hopefully be more small pistol primers in stock??? (at this point I would take Federal or Winchester just so I have something) I got lucky that I was able to buy a used press with all the extras off a good friend but just opened my last box of 5k not too long ago and with no stores near me with anything in stock don't know how long I can stretch those. That being said with my local matches, practice, Regionals, and State matches are right around the corner this will be interesting....

looks like the tag showing is a "7"

Hi. Stoney still no sign of the boots can you please send me the tracking number. Being it's now 3 weeks did USPS lose the shipment?

Could have used the power drop over the scale tray but guess I wasn't fast enough on the draw there....

I'll take the long gun covers for the cart! Send me info for where you'd like the gold sent

Which camera option? Twin, Stand alone, or 360 (guessing its this one). and what did it all come with? Assuming the stand was extra?

Beyond cool camera set up you got there. Might have me looking at the next newest investment... Be interested in what all you used if your willing to share your ways.

I'll grab those snaps if they are still for the takin!

I'll grab the Old West black Stovepipe and Ariat boots off ya there partner. Tell me where to send the gold and which form works best for you.

Since Covid came along didn't get the chance to use mine at a match until this past Saturday. I will say it was VERY nice not carrying a bag or box with all the ammo for the full match to the loadin table. The craftsmanship was very well down and might end up getting a few more later down the road (one as a surprise for the GF since shes beyond excited to start shootin). Thanks Missouri for the fine custom work to add to my ever growing CAS collection!