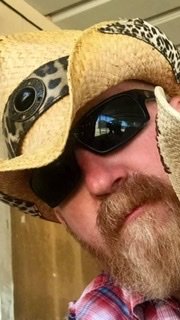 Brandon Mavericks
Members
Content Count

46

Joined

Last visited
Community Reputation
18
Good
Previous Fields
SASS #
SASS Affiliated Club
Profile Information
Gender
Location
Interests

Guns, Horses, Rusty Old Stuff, Rock N Roll, flea markets
Recent Profile Visitors
I get it. I have a few Saturday Night Specials like Raven, Lorcin, etc... I find them cheap and that means I gotta have them!

Oh yeah! Was President of the "Bomb Squad" car club for 8 years. Hot Rods and Customs here in Phoenix. Club broke up a few years ago. The one I miss the most!

Well there is the deal of the day

Hey there everybody, I have these old guns and having a hard time putting dates & values to them. One on left is an old H&R top break 32 s&w and one on right is an old Thames Arms top break 38. Both are unbelievably clean. Any ideas?

Curious as to what the oldest gun you take to matches to shoot? I love the old guns but budget wise can't afford so have replica's. I am planning in picking up a nice Winchester 73 at next years Winter Range. Not for matches but just for collection and non match shooting.

I still say if Trump loses in November this will blow over like a toot in the breeze. I was concerned at first but not any longer. Use common sense and you will be fine.

I will take a list with prices please. Just getting started.

Interested if deal falls through

I have replied here, texted you and Facebook Messenger for past 2 days...

Want Shotgun. Pm-ing you on facebook ~ Kerry

I have an old Iver Johnson 12g someone gave me. Looking for butt stock. Strictly decore for my Barn Saloon. Doesn't have to be pretty.

Put yourself in my shoes.... I have had serious acid reflux for 15 years and it has done a number on my throat. I cough a lot and always have to clear my throat because of it. It drives my GF crazy but I can't help it. What will be like for me in public after this mess?? I don't have virus, just clearing throat!