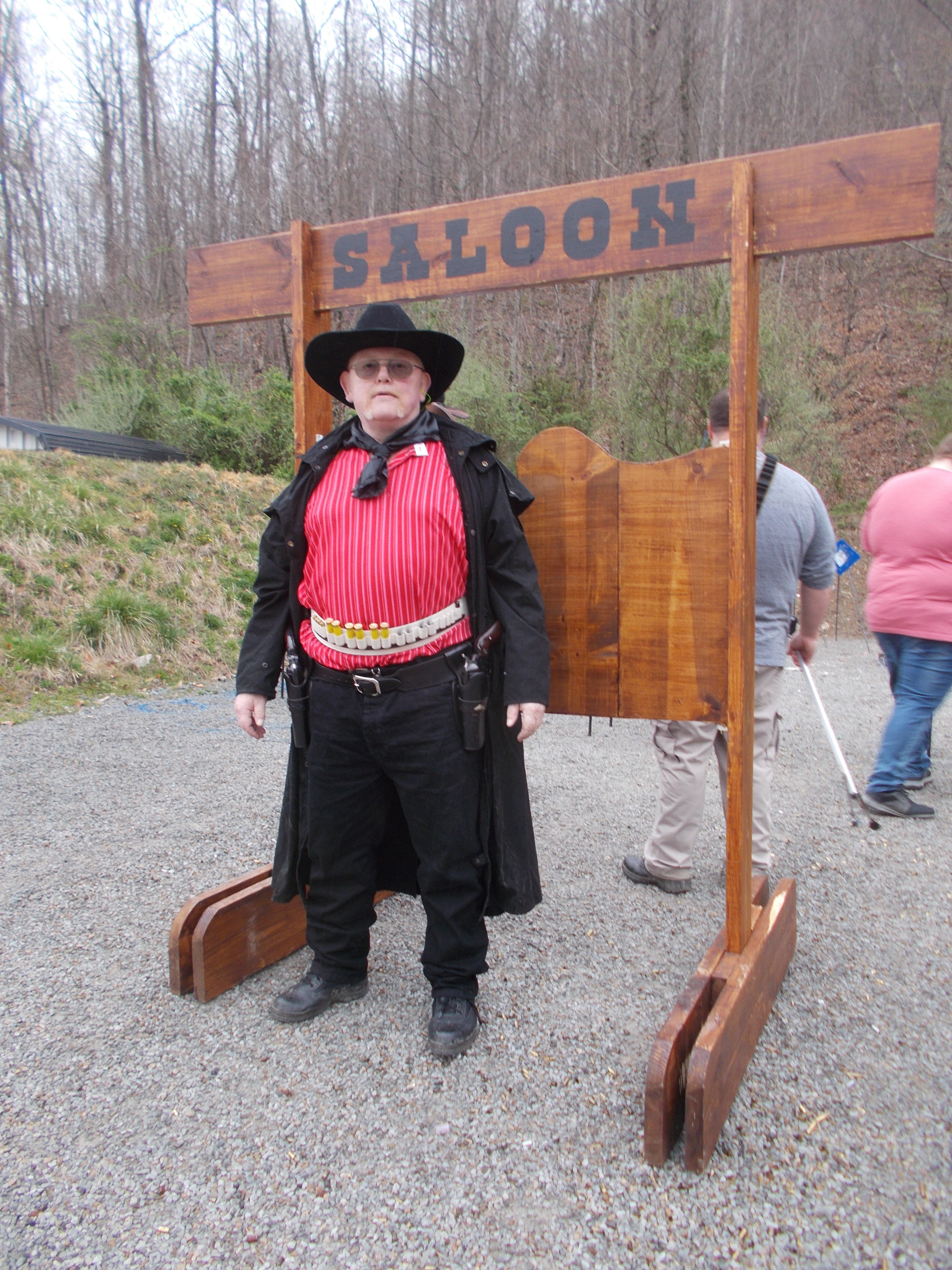 Posts

89

Joined

Last visited
Previous Fields
SASS #
SASS Affiliated Club

Levisa Leadslingers,Dirty Rotten Gang B.O.L.D.# 1140
Profile Information
Gender
Location

The Mountains of Eastern Ky

Interests

Shooting, reloading, literature and music
Mountain Wolf's Achievements
Condolences to you and the family.

Condolences to Doc and Pinky.

I never trust Ky weather in April.

Great guns, I got one from Longhunter a few months ago and I love it.

Ky State Championship is just a week away, still time to register n load ammo. Copperhead Joe, Cat A Tonic and the rest of the Ponderosa Pines Posses puts on a great match.

If Anvil Adam decides not to take it I will.

I tried a pardners vest on today at a match, guess I am a lil larger than I thought, 2x wont work.

Myself and my departed shooting pard, Dirty Rotten Ray, just really started getting into the costume aspects early last year. As for winning an award our thoughts were " We might not win but we will look good losing" I set personal goals and am happy when I meet them. After being in the sport for a number of years I had never shot a clean match. Back about a week ago I was doing good and heading into the final stage I was shooting clean, I slowed down, took my time and finally got my clean match. Different goals for different people.

In the market for a size 2x vest, open to color

Rifle would be 30 30 or 5.56.

I plan on switching from a Dillion square deal b to another loader so I can load rifle. I am looking at 2, the Dillion 550C and the Hornady AP. I have a set of Lee dies so that is taken care of. I know this is probably a Ford vs Chevy deal but I would like some actual user input on both. By video only I am liking the Hornady, Thanks.

I am just curious if many shooters run different bullet weights in their pistols versus their rifles. I find I do better with a lighter weight in pistols but better with the rifle with a heavier weight. I shoot 38's in both rifle and pistol. Pistol I use 105 gr and rifle i use 125 gr.

There will be several of the infamous Dirty Rotten Gang there.

Just got one of your CZ Sharptail's a few weeks ago. First impression, a great looking gun, color is fantastic and all parts are well fitted. Shooting, with just about 100 rounds thru it no problems, loading or shucking. Was running a stoeger supreme 20 gauge for years but this will be my go to shotgun. I am not the fastest shooter in the game but i can tell an improvement in my times with this shotgun. Great service as well.