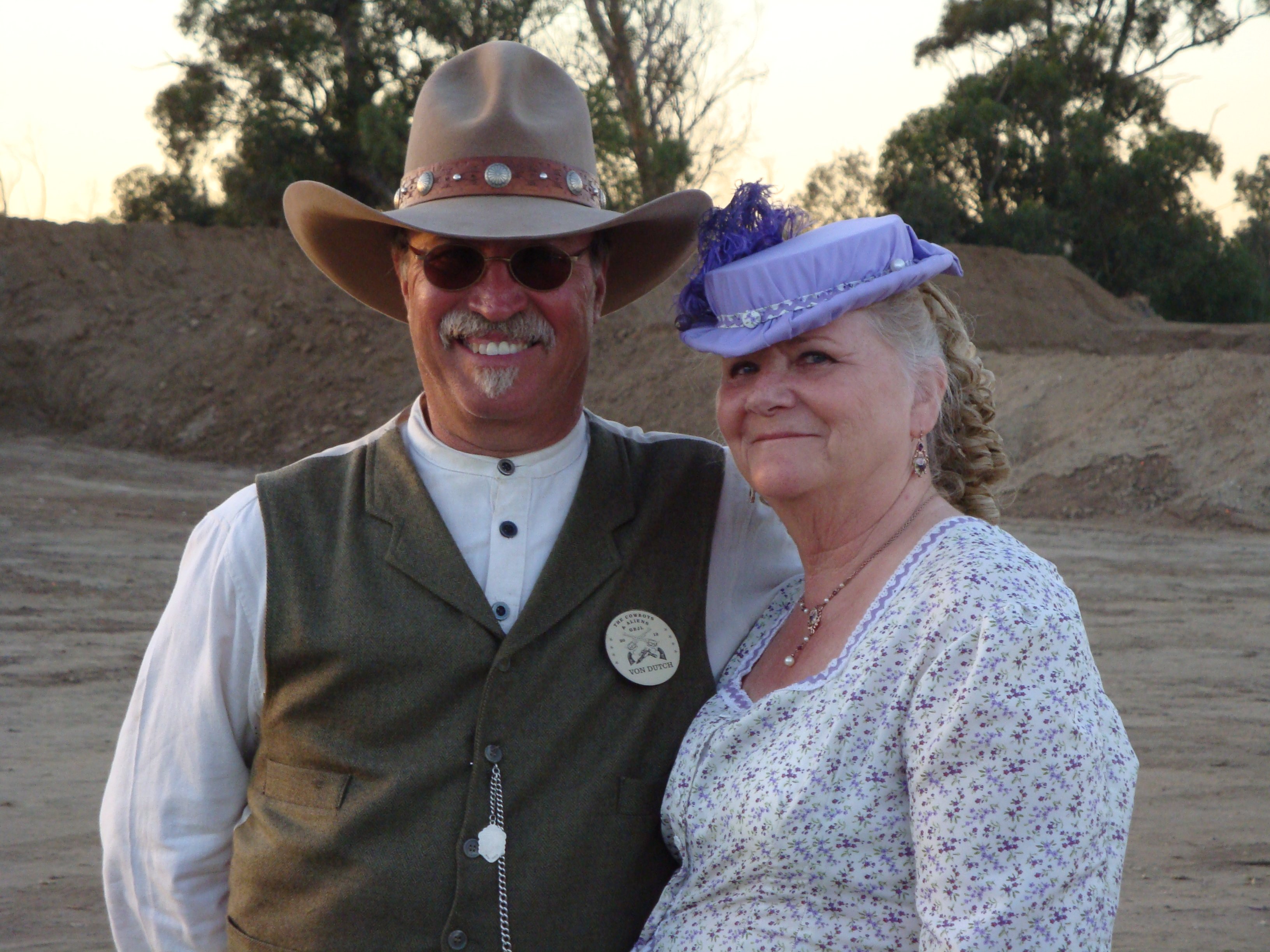 Von Dutch, SASS # 7995
Members
Content Count

423

Joined

Last visited
Community Reputation
133
Excellent
About Von Dutch, SASS # 7995
Previous Fields
SASS #
SASS Affiliated Club

The Cajon Cowboys RO ll NRA Life
I have four leather scabbards, I think of them more like a dust cover for rifle and shotgun in a open cart, that's what they were made for two are 42 inchs long and the other two are 37 inchs long one of the 42 inch has a couple of little spots on it other than that they're in great shape. I have not used them in over ten years because I got a enclosed gun cart from Yul Lose I'm asking $100.00 shipped for all four Check or Money I don't use Pay Pal The first set is the correct color I don't know why the others are darker the last two are the first two turned over! They're all the same color

You are 100% correct!! When we used to have them they didn't watch anyway! The UTO is the one that is needed!

About fifteen years ago I was running the timer the shooter only shot four rounds told him he only fired four he turned the pistol up to look down from the barrel end I was shocked! I stopped him gave him a MDQ he got mad at me because he didn't see anything wrong with what he did? I tried to explain to him just what he did but he still didn't see the problem? I will never forget that!

Well I hate to burst your bubble but C&I's carrier must be the stuff that's tougher than steel! Go bust some one else's Balls!!!!!!!!!!!!!!!!

C&I carriers are aircraft grade aluminum , I got mine from Jim about 15 years ago I have them my two 73's they still look almost new after all the rounds and years. Those in the pic's look like before they were a carrier they were a beer cans ?

California Rifle & Pistol Association and the NRA are working on it, If you are not a member than you are not helping!

I have had my Palvik for about 8 or 9 years works great love it ! Beats the hell out of loading them tubes by hand!

Yes Phantom shot with a Bank robber! when Phantom shot with the Cowboys we had a Bank robber that was shooting there! I believe he is still in Jail ?

I shoot 45 LC Star brass and I started getting the same problem just two or three times out of 50 to 60 rds at a match the last time it happened when I got home I looked the fired brass over real good and found some that were not round, and they had not been stepped on! I cleaned them tried to resize them and they still were not round ? when they went through the sizer they felt funny like they were spring steel? Out they went! Some of the brass I have gotten from Star is not what it used to be! I ordered some Remington brass and its a step above it cost more than Star,I guess that you get what you pay for!

I'm not talking about one those bore snakes! as far as I'm concerned they are about as good as tits on a bullfrog! and it will not remove build up in your forcing cone only a chamber brush with solvent will.

Do you clean your chamber real good with a chamber brush including the forcing cone?

Paid $ 79.00 out the door New in the box 12 ga coach gun at a Gun Show back in 1973 still have it. Was using it when i shot CCB

Try a shoe repair shop in your area, My friend has a shop and he has done stuff like that!

Its called a Gate Detent Spring and its more than just a gate spring! so you need to take care when removing metal from it!