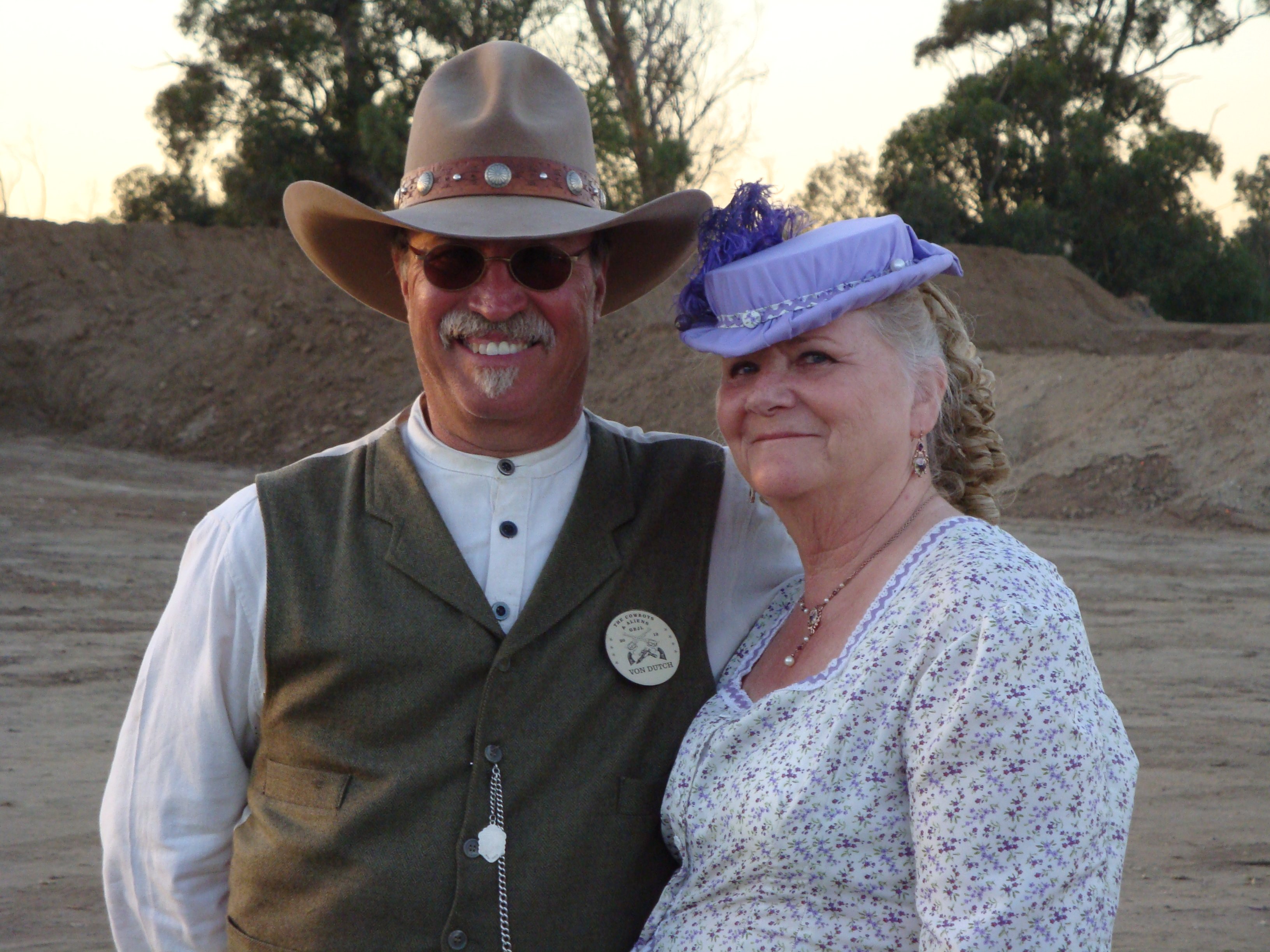 Von Dutch, SASS # 7995
Members
Content Count

405

Joined

Last visited
Community Reputation
116
Excellent
About Von Dutch, SASS # 7995
Previous Fields
SASS #
SASS Affiliated Club

The Cajon Cowboys RO ll NRA Life
I installed SBH hammers on my Rugers about 15 years ago but I didn't like them being wide so I milled the sides down on 4 SS pairs and 1 pair of Blue hammers to look like stock hammers, sure looks better! all I wanted was the hammers to be lower because I shoot duelist. That's one way to take care of it! V.D.

True anything can and will break but more part and more moving part = more can break. Best thing is to shoot what you like, you can get all the parts you will need to keep a 97 running. V.D.

Nice BOMB you built! that is one insane way to store primers .

Well the CRPA is working on that by taking them to court, but the courts are run buy the same people that are running the state, so good luck!!!!!!!!!!!

This is California, his representative doesn't give a rats fat ass if he ever gets his gun! or ammo!!!!!!!!!!!!!!

Hey Yul I signed up on Pay Pal, took my money so I think I have a spot? See you there! V.D.

I wanted to say what a pleasure it was dealing with Missouri Marshal, He makes a quality product for a reasonable price and I received it FAST! I put in some pic's of my new loading strip, Horn tip was added by me, I slip the tip in to one of my bullet loops on my gun belt to hold the strip. V.D.

My neighbors are a bunch of Democrats They wouldn't know the dead from the living !!!!!!!!

COWBOY UP we don't need no stinking Social Distancing! I had it and so did my wife and two of my friends and we are all still here! V.D.

I switched to coated bullets for 45-70, 45-90, 30-30 and other rifle rounds so I don't use gas checks anymore and I have not had any problems, V.D.

OK shut down America for .13 % if your scared stay home! I'm 67 and my wife is 70 and two of my friends are same age group we have had it and we are still here, and we are not in perfect health When are people going to get it this is politics! V.D.

I have Three 10/22's and they will eat anything I give them with out any problem, one of them purchased new in 1972 and I have a 10/22 WMR and that will eat anything I feed it!

If the checkering feels sharp to you don't need to do anything just don't over do the coating in the checkered area. V.D.

Here is some pics. of a 1939 Winchester 22 pump and my Uberti 73, the 73 was looking bad after 15 years of cowboy. Three years ago I had my second back surgery I need something to do so I refinished the wood on these two guns . I striped them and steamed the dents out of the wood sanded stained and finished with 9 coats of hand rubbed Birchwood Casey Tru-oil they came out great and the finish is holding up really good against CAS! V.D. first four pics are the 73

Me and my brother have been Bear Creek dealers for around 15 years I have been using them for about 22 years great quality bullets at a fair price and Steve at B.C. puts a lot in to making a good quality bullet, he cares a lot about what he makes! V.D.